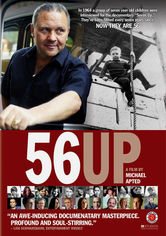 56 Up (2012) - Unrated
Since 1964, director Michael Apted has documented the fates of a group of Britons, questioning them every seven years about their lives and beliefs. Apted's subjects are now 56 years old, and provide perspectives that are frequently surprising.
Starring: Bruce Balden, Jacqueline Bassett, Symon Basterfield, Andrew Brackfield, Suzanne Dewey, Nicholas Hitchon, Neil Hughes, Lynn Johnson, Paul Kligerman, Tony Walker, Susan Sullivan, John Brisby, Peter Davies
Directed by: Michael Apted, Paul Almond
British Movies | Documentaries | Social & Cultural Documentaries | Biographical Documentaries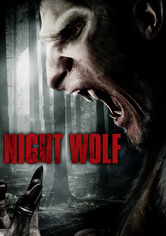 Night Wolf (2012) - R
Sarah spends the evening drinking and smoking pot with some friends and her brothers -- but when night falls, a horrific wolf-like creature invades their country home. Now they must band together to survive -- or die trying.
Starring: Tom Felton, John Lynch, Gabriel Thomson, Joshua Bowman, Gemma Atkinson, Isabella Calthorpe, Cornelius Clarke, Peter Gadiot, Antony De Liseo, Sue Scadding
Directed by: Jonathan Glendening
British Movies | Horror Movies | Supernatural Horror Movies | Werewolf Horror Movies